3D Thin Foam Tabs Black RESTOCKED!
# 800044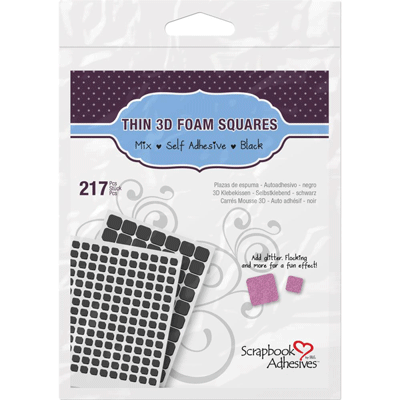 3D Thin Black Foam Tab Assortment Pack from Scrapbook Adhesives. This pack contains 217 pieces; 154 small (.25 x .25 x .04") and 63 large (1.43 x .47 x .04") thin foam tabs.
These high quality foam tabs will add great dimension to your crafting projects. Suitable for most surfaces.